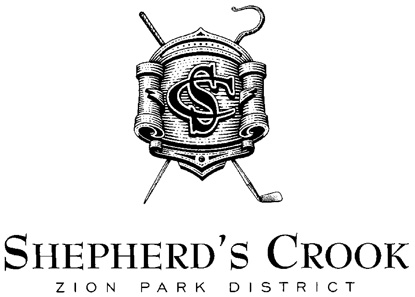 351 N. Green Bay Rd. in Zion, IL • 847-872-2080
Click here to visit the Shepherd's Crook Golf Course website.
Shepherd's Crook Golf Course is an 18 hole championship course. It's located on Greenbay Road, 1/2 mile south of Russell Road.
The course features wide bent grass fairways and large undulating greens. Its design fits naturally to the terrain and feels like it has always been part of the landscape. The fairways are separated with berms of native prairie grasses. There are a few water hazards and natural wet land areas to make every golfer a little cautious.
Course conditions as well as reasonable greens fees make Shepherd's Crook a very popular golf course.
We accept outings as well as leagues and expect to have a very busy season.
The clubhouse is available for golf outings, as well as private parties.
For further information please call 847-872-2080.
Spring 2017 Rates
Time
Walking
Riding
Monday – Friday
Open – 2:00pm
$25
$35
2:10pm – Close
$25
$25
Weekends & Holidays
Open – 2:00pm
$30
$40
2:10pm – Close
$25
$25
Birthday Club
Shepherd's Crook Golf Course has an automated Birthday Club. Born during the winter? Don't worry – we've made special provisions for you, too! Call the Pro Shop for details.
Touch Screen Kiosk
Make sure the next time you come out to visit you enter your information to be eligible to receive the latest news and promotional specials!!!
Tee Time Specials
To find GUARANTEED lowest rates and special promotions all season long make sure to check our Online Tee Time Specials Calendar at www.shepherdscrook.org
Shepherd's Crook Banquet Rentals
Shepherd's Crook Eden room with its picturesque views provides an elegant setting surrounded by floor to ceiling windows and access to the veranda. With views of the golf course and the 9th and 18th greens backing up to the clubhouse, Shepherd's Crook Golf Course is the perfect setting for your next event. We specialize in corporate outings, weddings, rehearsal dinners, bridal or baby showers and reunions . Whether for business or personal entertaining Shepherd's Crook Golf Course would be honored to host your next special event.
The Eden room will seat up to 100 guests. Bartenders are included in the rental and all events must be catered. To learn more please call 847-872-2080 to schedule your next event.
Shepherd's Crook Banquet Rental Terms and Policies (.pdf)
---
Shepherd's Crook Spring Classic
Saturday, May 6, 2017 at 8:00am
Four Person Scramble Format. 18 Hole Shotgun Start at 8:00 am.
Fee $69.00 (Includes lunch, beverage, cart, and greens fees)
Payment is required with registration. Deadline is Sunday, April 16.
For more information call 847-872-2080.
---
Indoor Golf Simulator Coming in 2017
Delivering the ultimate indoor golf experience! State-of-the-art technology!
Golf simulators provide the following statistics to help analyze and improve your game:
• Distance
• Launch
• Back Spin
• Club Speed
• Carry
• Direction
• Ball Speed
• Side Spin
• Club Face
Play the World's Greatest Courses. Call the Pro Shop for additional information.
---
TEXT CLUB
Join our Text Club and receive exclusive offers and rewards only available via this system. We guarantee no spam, this is an opt-in only service and your numbers are kept in the strictest confi dence. Use the link on our website for an easy opt-in sign up.
---
BOOK YOUR 2017 MEETINGS, SPECIAL EVENTS OR OUTINGS TODAY!
Looking to organize a wedding, business meeting, charitable event or even a bachelor party? Be sure to remember Shepherd's Crook Golf Course when scheduling your summer events! To learn more about our outings and events packages call 847-872-2080.
---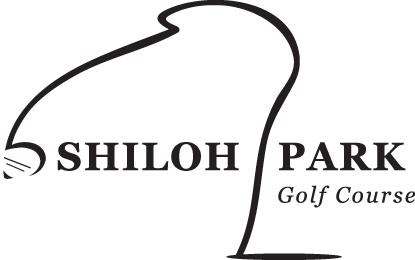 Located at the corner of 23rd St. & Bethesda Blvd. in Zion, IL • 847-746-5500, Ext. 420
Shiloh Park Golf Course is a par 35, 2900 yard, nine hole golf course. Special events are schedule throughout the season beginning with the St. Pat's Golf Tournament in March and ending with our Annual Gobbler Golf Tournament in November. The Clubhouse, which is open daily April through November is located at the corner of 23rd Street and Bethesda Boulevard. The course offers a variety of special events, season memberships and golf instruction.
We also carry major brands of golfing equipment and we have a snack bar for your eating enjoyment.
Dress Code: Shoes and shirts must be worn at all times. Shiloh Park Golf Course is a soft spike facility. Soft spikes or tennis shoes only.
Reservations: 847-746-5500, Ext. 420
Zion Park District Residents – 10 days in advance.
Non-Residents – 7 days in advance.
All reservations must be accompanied with a valid credit card and home telephone number.
For tournaments, additional information and golf specials please go to www.shilohparkgolf.com for the guaranteed lowest rates and all the latest information.
Cancellation Policy: All reservations must be cancelled 1 day in advance of the reservation. Example: Friday for Saturday reservation. Failure to cancel the reservation in the allotted time period may result in the credit card holder being charged for the maximum fee of the reservation.
---
Shiloh Park Golf Course 40th Annual St. Patrick's Golf Tournament
March 10, 11 & 12, 2017
Men's & Women's Divisions 9 Hole Tournament • Peoria Handicap Scoring
Fee: $16.00
Includes Golf, Coffee, Rolls & Golf Balls!
Clubhouse will be open at 7:30 am every day. Reservations accepted starting March 1st at 9:30 am.
For further information regarding daily play or tournament information, please call 847-746-5500, Ext. 420.