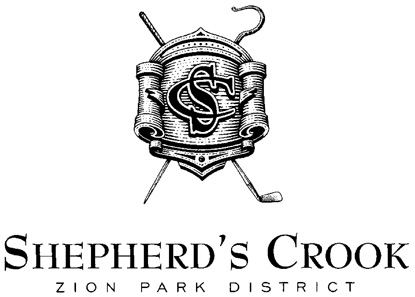 351 N. Green Bay Rd. in Zion, IL • 847-872-2081
Click here to visit the Shepherd's Crook Golf Course website.
The Golf Scene: Shepherds Crook 2018 from Ian Ryan Interactive on Vimeo.
SHEPHERD'S CROOK GOLF COURSE is an 18 hole championship course, located on Green Bay Road, 1/2 mile south of Russell Road.
The clubhouse is available for golf outings, as well as private parties.
The course features wide bent grass fairways and large undulating greens. The design fits naturally to the terrain and feels like it has always been part of the landscape. The fairways are separated with berms of native prairie grasses, with a few water hazards and natural wetland areas to make every golfer a little cautious.
Shepherd's Crook Banquet Rentals
Shepherd's Crook Eden room with its picturesque views provides an elegant setting surrounded by floor to ceiling windows and access to the veranda. With views of the golf course and the 9th and 18th greens backing up to the clubhouse, Shepherd's Crook Golf Course is the perfect setting for your next event. Whether for business or personal entertaining Shepherd's Crook Golf Course would be honored to host your next special event.
SHEPHERD'S CROOK GOLF COURSE
For tournaments, additional information and golf specials please go to www.ShepherdsCrook.org or call 847-872-2081 for Guaranteed Lowest Rates and all the latest information.
* Zion Park District resident card required to receive resident rate.
---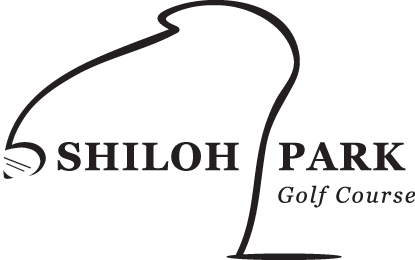 Located at the corner of 23rd St. & Bethesda Blvd. in Zion, IL • 847-746-5502
Click here to visit the Shiloh Park Golf Course website
SHILOH PARK GOLF COURSE is located at the corner of 23rd St. & Bethesda Blvd. A par 35, 2,900 yard, nine hole golf course. The course offers a variety of special events and season memberships. Events are scheduled throughout the season beginning with the St. Pat's Golf Tournament in March and ending with our Annual Gobbler Golf Tournament in November.
Dress Code: Shoes and shirts must be worn at all times. Shiloh Park Golf Course is a soft spike facility. Soft spikes or tennis shoes only.
Reservations: 847-746-5502
Zion Park District Residents: 10 days in advance. Non-residents: 7 days in advance.
All reservations must be accompanied with a valid credit card and home telephone number.
Cancellation Policy: All reservations must be cancelled 1 day in advance of the reservation, e.g., Friday for Saturday reservation. Failure to cancel the reservation in the allotted time period may result in the credit card holder being charged for the maximum fee of the reservation.
Special Events are shared on
www.shilohparkgolf.com, www.zionparkdistrict.com or by email blasts.
---